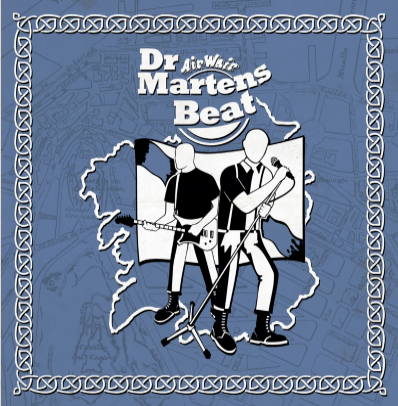 Dr Martens Beat - Smash Them Up [12' LP incl. booklet, Ltd edt, import]
12" inch vinyl reissue of all the studio works published by the Galician oi! band, started in the late 90s in Vigo, with Jose (guitar & vocals) and Sonia (drums) from Ruín Bois. The LP includes the 7"s: "Fight for a Change" Ep (Dim Records, 1998) and "You'll never walk alone Ep" single ( Bords de Seine, 2001). It also features the song "In the Crowd", from the VVAA album "Oi! What a wonderful World" (Bords de Seine, 2001), plus three further tracks (completely remastered), taken from their first demo (autoproduced, 1998). The album comes with a twelve page booklet containing full colour pictures, interviews, lyrics and the history of the band. 10 tracks!
- Common People Records
Tracklist
Fight for a change
Traitor
Galiza
Best friends
On the streets
The man who came from León
In the crowd
Smash them up
Where's the pride?
Sombras